Planning documents shown on the Staffordshire Moorlands District Council planning portal on 2nd February 2016 detail Phase Two of the Lodge Development known as the Enchanted Village.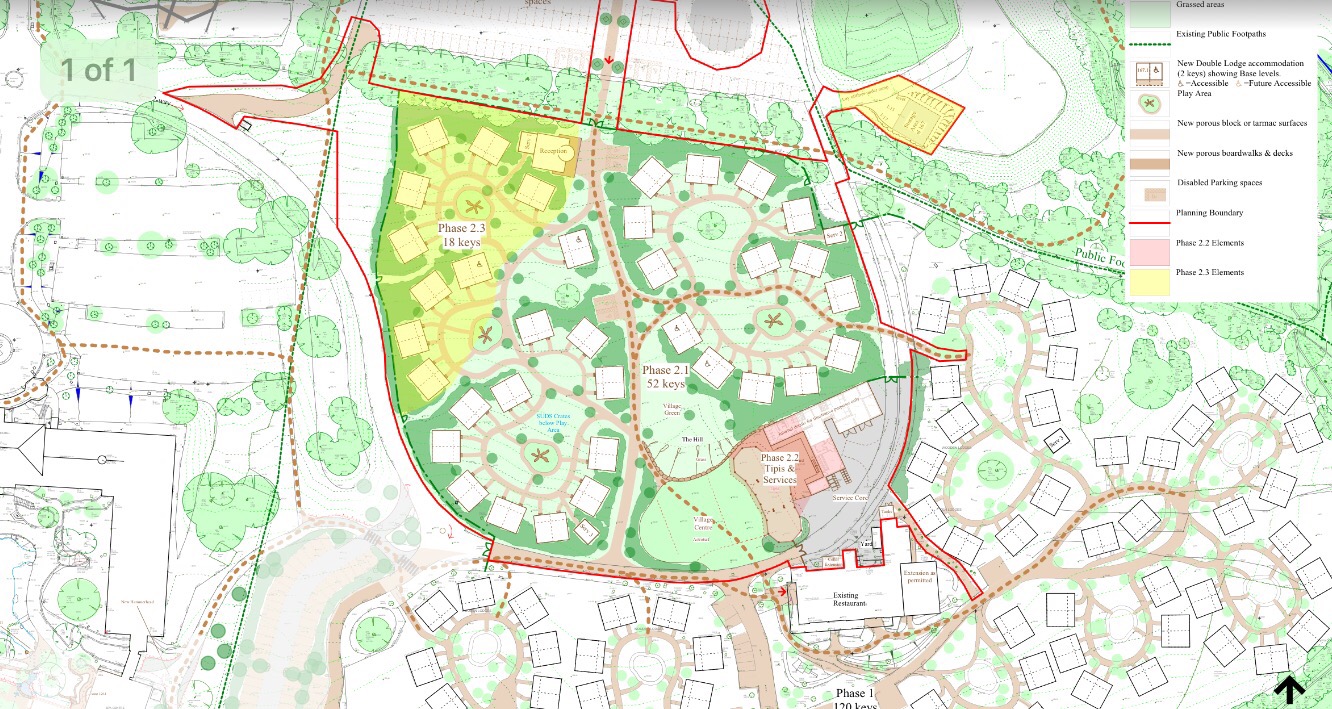 These plans cover a three phase development, including 35 new double lodges (70 rooms) along with an outdoor tipi-style entertainment area, to the existing Enchanted Village. This new development is to be built to the north of the existing development.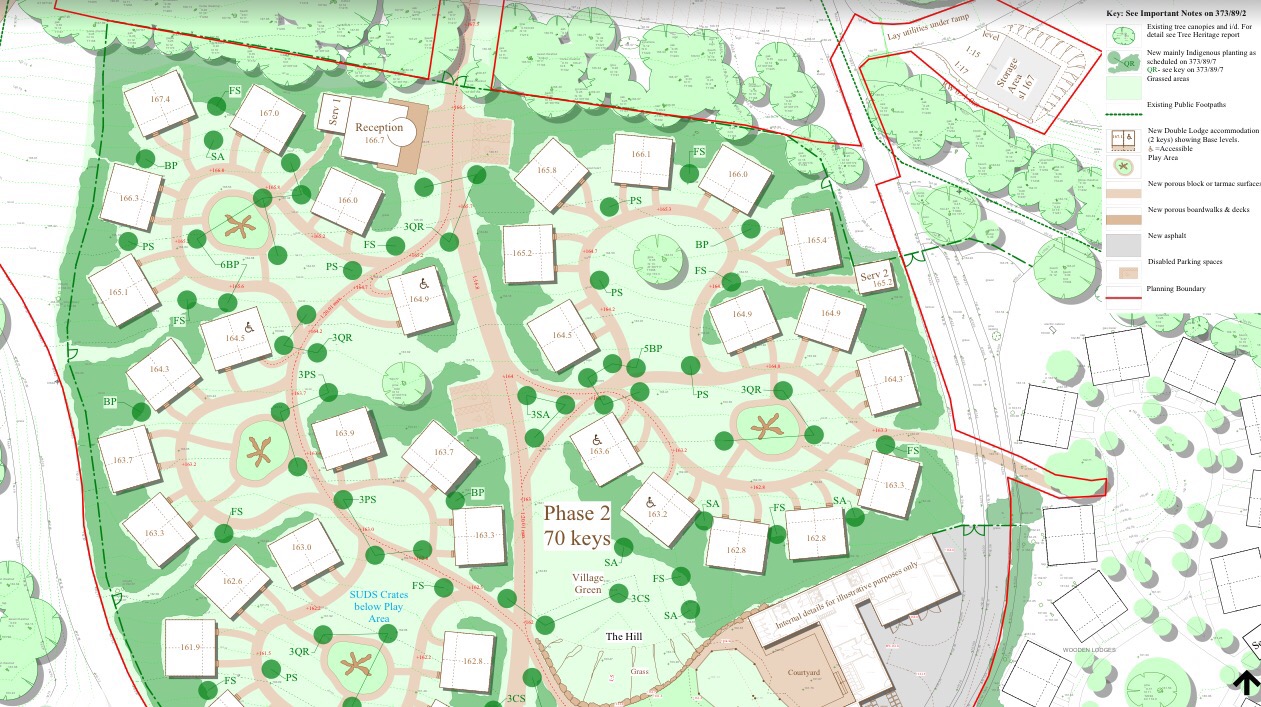 Phase 1 (construction beginning June 2018, opening March 2019):
26 double lodges (52 new rooms – 3 accessible) with surrounding landscaping and play areas
2 new service huts
Phase 1 of new service core building – a new maintenance centre including storage, staff rooms, workshops and refuge areas
Associated landscaping and parking – existing Car Park J to be realligned
Phase 2 (construction beginning March 2020):
A new Tipi style entertainment area, consisting of fabric over a timber structure which will provide a covered area for an estimated 200 guests. The area will be open from around 4:30pm until 9pm
Phase 2 of new service core building – service core to be expanded to form a new courtyard with a small kitchen for food offerings, a bar and new public toilets
Phase 3 (construction beginning March 2021):
9 double lodges (18 new rooms – 1 accessible) with surrounding landscaping and play areas
A new reception building at the north of the site to serve increased guest numbers. Current reception area will close to facilitate the extension of the Crooked Spoon to provide additional restaurant/bar space
1 new service hut
New open storage and maintenance area in north east corner of site to aid needs of the increased development size
Although the development dates are very much in the future, the planning application also indicates that construction on the previously approved Alton Towers Hotel extension is due to commence in May 2016.
Do you have any thoughts on the expansion plans? Join us over on our popular Talk forums, and stick with us on Facebook and Twitter for news and updates.