Update:
Since publication, Alton Towers have
partially reversed
these changes. Check out our latest article for information
Alton Towers have today announced changes to operations for the 2018 season. Staggered openings, where rides and whole areas open later have been in a feature in previous seasons. This year is no exception, and will see the most extensive implementation to date. Despite the resort debuting their new wooden coaster Wicker Man this year, some areas will open as late as Midday.
The monorail will begin its morning operations at 9am, and thereafter the theme park will open for half an hour of Early Ride Time (ERT) at 9.30am. Wicker Man, the park's new wooden rollercoaster, will be on ERT along with Spinball Whizzer and select rides in CBeebies Land (Postman Pat Parcel Post, Go Jetters Vroomster Zoom Ride, Justin's Pie-O-Matic Factory, In The Night Garden Magical Boat Ride, Something Special: Sensory Garden and Numtums Number-Go-Round).
ERT in 2018 is half an hour shorter than in previous years and will only be available to Merlin Annual Passholders and hotel guests with theme park tickets as a part of their package. It will no longer be available to those who pre-book their tickets online.
At 10am; X-Sector, Marauder's Mayhem, Heave Ho and the rest of CBeebies Land will also open.
11am Dark Forest, 12pm Forbidden Valley
Guests looking to head towards the Dark Forest will need to wait until 11am, when Hex, Rita, Th13teen and Cloud Cuckoo Land open to guests, the same as the 2017 season. Sharkbait Reef, Battle Galleons and Runaway Mine Train will also open at 11am, with the Skyride opening at 11.30am.
However the most drastic changes are over on the east side of the park. Gloomy Wood (Duel) along with Forbidden Valley (Nemesis, Galactica and The Blade) will now not open until midday.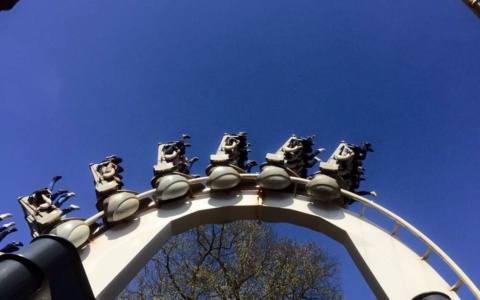 Seasonal Opening for Rapids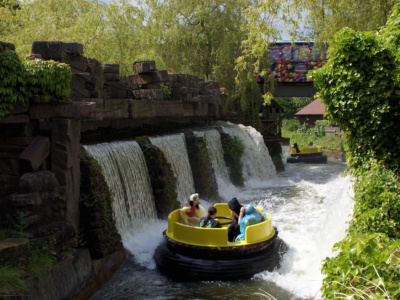 Like Alton's sister park Thorpe Park, Congo River Rapids is moving to seasonal operation. The popular boat ride is now not scheduled to open until 26th May 2018, and will close after 4th September 2018 when the Summer school holidays come to an end.
The changes come off the back of previous cuts at Alton Towers, including midweek closures of the theme park in off peak months of the season, a reduction of Fireworks days from three days to two, the closure of the Splash Landings Hotel for six months of the year and multiple rounds of staff redundancies in recent years. Cuts have also been seen with the park's expected new additions this season.
Resort and Food and Beverage Changes
There will also be alterations to the food and beverage offering this season. With Forbidden Valley opening later, the area's Burger Kitchen outlet looks to be mothballed and will not open.
In addition to the park's newest coaster Wicker Man, a Smokehouse restaurant similar to one at Chessington World of Adventures was hotly anticipated by fans. Planned to replace the mothballed Courtyard BBQ, TowersStreet learned recently that the plan has been shelved.
On the resort side, cuts have already been seen with the seasonal operation of Splash Landings Hotel. It has now also be confirmed that Tree Top Quest will now remain closed for the foreseeable future. Despite only opening in 2015, the attraction suffered sporadic opening periods following the downturn in guests seen after The Smiler's incident.
With parent company Merlin Entertainments reporting a drop in guest demand, particularly in their midway attractions, it would appear budget cuts are still rife.
Be sure to follow us on Facebook or Twitter for more updates ahead of the new season, and remember that you can share your thoughts about this news over on our Talk Forums.