English-Merlin dictionary
From TowersStreet Wiki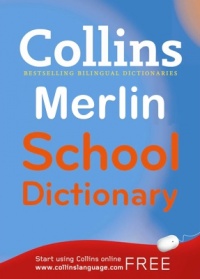 In these dark ages of poorly-written news articles from Merlin Entertainments, a need has emerged for an easy way to translate the words and phrases direct from the desk of Nick Varney into plain English. Thankfully, a team of boffin wizards people at Collins were on-hand to compile a handy guide.
A
amazingly good reasons

amazingly good reasons for Merlin, or;
financial reasons.
B
best possible value

spend the most possible money
C
customer research

some idealistic user personas haphazardly drawn up for management
committed

a term to state a mild, but not necessarily ever completed or continued, interest in getting something done
D
E
F
fizzy for longer

exactly the same as before, only in smaller amounts.
fantastical

the single most commonly used adjective at Merlin Entertainments
G
glad you asked

glad you asked a question we've prepared an answer for (don't ask anything serious, like we'd be able to answer that)
H
I
improving your experience

raising prices and reducing the service, but telling customers it is a better product
J
K
L
M
magic

Editor note: we really don't know what this actually means.
magically brilliant

a combination of two popular buzz words in the PR department
N
O
P
prompted by customers

also known as 'slightly listening by skimming the multiple pages of customer feedback'
Q
R
S
spellbinding

good enough to sell an annual pass renewal next year
second only to Disney

name dropping a company who have had 6 decades worth of successful theme park experience to look better thus rating the finance highly against
T
U
UK's biggest attractions

synonymous with 'second only to Disney'
V
valued passholders

synonymous with 'valued bank balances'
W
X
Y
Z
#
50 rides and attractions

a hedging phrase used to deflect attention from a major attraction being closed/unavailable