Our second meet of the year is back at Alton Towers, and this is a three-day meet to experience the brand new Rollercoaster Restaurant, situated next to Galactica in Forbidden Valley. The extensive evening menu is sure to fill the Black Hole in your stomach, after you see your plates loop through the Air before embarking on a Corkscrew down to your table within this Beast of a restaurant!
When and where?
This is a 3-day official meet, on Friday 13th May, Saturday 14th May & Sunday 15th May. We'll be at the Alton Towers theme park on Saturday and Sunday, with the Rollercoaster Restaurant meal taking place on the Friday.
Friday 13th May 2016
6:45pm – Meet at Splash Landings Hotel Reception and walk to Forbidden Valley
7:30pm – Rollercoaster Restaurant (Some spaces left, check out our forum topic)
Saturday 14th May 2016
9:30am – Meet at the Resort Box Office on Towers Street
5:00pm – Park closes
Sunday 15th May 2016
11:00am – Meet at the Resort Box Office on Towers Street
5:00pm – Park closes
Accommodation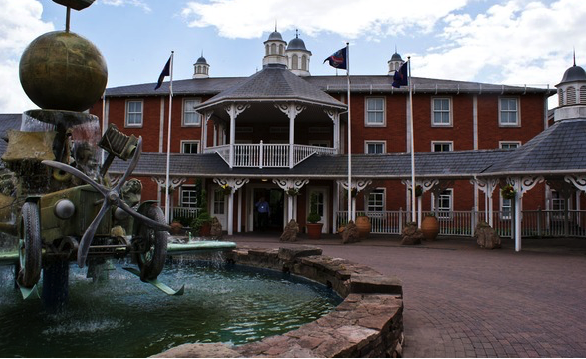 Due to the Friday of the meet ending late, for convenience, accommodation for both nights is at the Alton Towers Resort, in either the Alton Towers Hotel, Splash Landings Hotel or Enchanted Village Lodges. Please book your accommodation on the Alton Towers website.
Group Photo
Details of group photo meeting points will be available via our social media channels nearer the time and on the days of the meet.