Alton Towers have today released a new statement regarding changes to Monday's announcement of several operational cuts to the 2018 season. This comes after a severe backlash from fans and guests on social media, following the news that some attractions could open as late as Midday and fan favorite 'Congo River Rapids' would become seasonal, operating only between May & September.
A Reverse to the 12pm Openings
Guests will now be able to head into Forbidden Valley from 11am as opposed to the initial midday opening stated on Monday. These were the most drastic changes seen to park operations, however now Nemesis, Galactica, The Blade & Duel will join the attractions opening at 11am, such as those in Dark Forest along with the parks classic dark ride, Hex.
Further to this, the Skyride shall now also open at 11am allowing guests quick and direct access to these areas of the park, rather than the previously stated cut of 11:30am.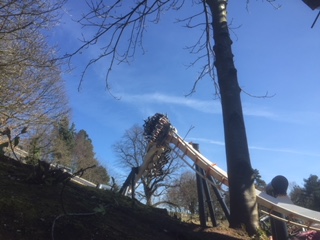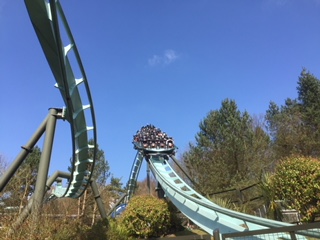 No More Seasonal Attractions
The new statement on the Alton Towers website, states 'All other rides and attractions to be open by 11am at the latest every day'. This update makes no mention of any seasonal openings, much to fans delight the Congo River Rapids shall now open with the rest of the park on March 17th 2018. It had previously been stated that the Rapids would open as late as May 26th and close on September 4th, this was one of the biggest causes of backlash among readers and guests.

More Flexible Opening Hours
In possibly the most interesting piece of the update, the statement from the park also brings us news that the resort shall become more flexible on their opening hours during the 2018 season. This should lead to more extended ride closes during the parks peak summer season when there are larger numbers of guests on park, along with hopefully some earlier openings to the parks most popular areas such as Forbidden Valley. Fingers crossed this could spell the end of some of the parks 4pm or 5pm closes on busy sunny days!
As always stick with TowersStreet for any further updates on operational changes and be sure to follow us on Facebook or Twitter for more updates ahead of the 2018 season, and remember that you can share your thoughts about this news over on our Talk Forums.