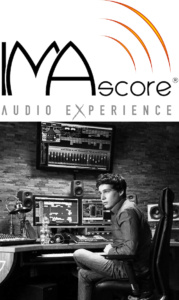 Andreas Kübler is a name most won't be familiar with, however the company he co-founded in 2009 almost certainly will be amongst most enthusiasts. In the short space of 9 years since IMAscore's inception, the Paderborn-based outfit have expanded rapidly from an initial 2 employees to 10 as of this year.
More relevantly, the company have become synonymous with theme park music in recent years – pioneering so-called "zonal audio" throughout a ride area, all the way from the queue to the station; as well as dominating the soundscape of Alton Towers ever since The Smiler back in 2013.
With IMAscore now breaking their own theme park mould with new ventures into movie trailer music, we caught up with Andreas for a short chat recently.
---
How did you first come to create theme park music? Was IMA founded with that in mind, or did that possibility come later?
"When we founded the company in 2009, it was never our goal to work for amusement parks. We were always fans and visited many parks all around the world. But we didn't think we'd ever get a foothold in the industry. In the early years we produced music mainly for gaming apps, commercials and business stuff.
When we saw in 2010 that Heide Park Resort was building the Dive Coaster Krake, we produced a short demo and sent it to the park. The park was very pleased with it, so we were invited to talk about the project.
At the beginning we expected to be asked to produce about 3-5 minutes of music for the station, but in the end we were told that they needed around 80 minutes. At that time there were only two composers at IMAscore and we weren't sure if we would be able to do it at all. We visited the construction site and talked about all the details – and at the end of the day we had to decide whether we would dare, and we agreed. That was the beginning of this wonderful journey in the leisure industry."
---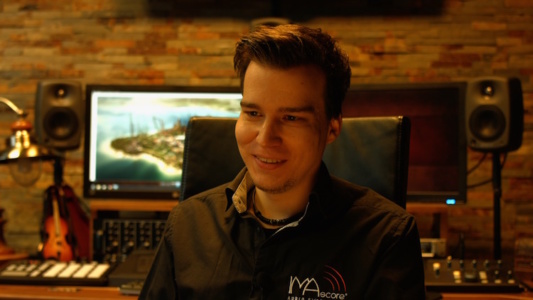 Andreas in the studio
---
Do you take any inspiration from other composers or music when composing for various attractions?
"That always depends on what the park wants. Often they show existing music from movies or games, so we don't always have the choice of how it should sound. Inspiration is therefore drawn from everywhere: the wishes of the clients, the ideas of their colleagues and of course our very own ideas.
Unfortunately, there is often a time when you have absolutely no idea. Creativity can't be enforced, so you have to either devote yourself to another project or wait for an exciting idea to come up. This is almost impossible with particularly tight deadlines."
How do you go about writing music for a ride? Where do you start?
"Mostly we start with the leitmotif. This is often used in all areas of the attraction and ensures high recognition. Afterwards, we usually discuss with the client whether we should start with the area, queue, station or other areas. It also sometimes happens that we first produce music for the trailers and then dedicate ourselves to the attraction itself. The whole composing process is very tedious and explaining it all would blow up the interview here. ;-)"
---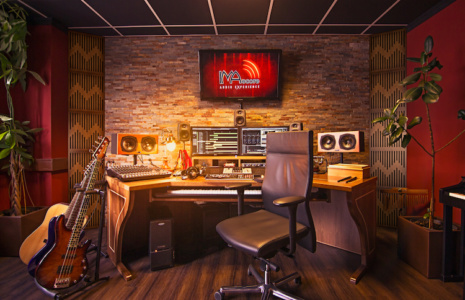 IMAScore's main studio in Paderborn, Germany
---
What has been your personal favourite project that you've worked on so far theme park-wise?
"There are a lot! Each project is unique in its own way. Of course, the most fun thing is to convince the park of your own idea – for example with Helix at Liseberg. There were no requirements from the park, we just had to think about what would be a good fit. So we had the idea to connect electronic and orchestral elements to give the music a very unique sound, which fortunately ignited immediately at the park and is still appreciated by many amusement park fans as one of our best soundtracks.
Kärnan at Hansa Park, where we recorded the soundtrack in Hungary with the Budapest Film Orchestra and Choir, is one of our favorites as well. It is something very special when more than 100 people perform your music in the studio. Beside that, we had also a lot of fun working on the Alton Towers Fireworks Spectacular – it was great to arrange the finale with the many well known melodies from the park into one orchestral medley. Even the musicians had a lot of fun recording that track!"
---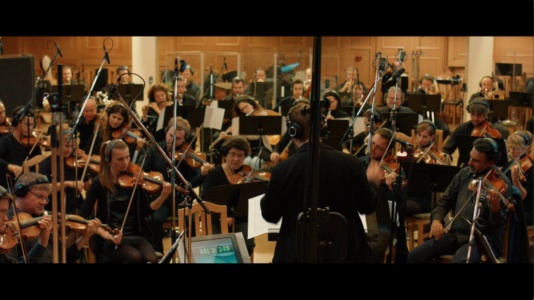 Music from IMAscore's Alton Towers Fireworks Spectacular being recorded in Budapest
---
For major projects/rides (say, The Smiler or Helix), how long on average does it take to compose the soundtrack from beginning to end?
"That always depends on many factors. Often we have to wait until the construction of the attraction has progressed. We work on many projects at the same time – projects such as Klugheim in Phantasialand took about a year, but this was due to the fact that we had to wait again and again until the themed area was finished and everyone got a better understanding of what it "feels" like.
The Smiler on the other hand took about 3 months. Most of the times the job of the music is clear, so the longest part is finding the melody. As soon as you know which style, which melody and which sound the whole ride should have, it goes much faster."
---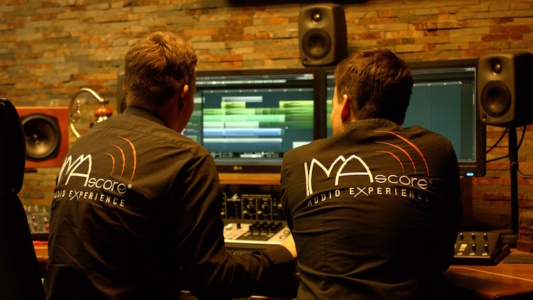 Andreas and brother Sebastian work on a project
---
And what's your favourite theme park music that you didn't compose?
"We love the Europa Park classics such as Euro Sat and Euro Mir. But also the Efteling soundtracks of De Vliegende Hollander and Villa Volta, or Hex at Alton Towers are masterpieces you should never change."
What's the best and worst thing about theme park enthusiasts as fans of your music?
"It's nice that so many people have become fans of IMAscore. This was never planned and we never expected it – after all, we only make music for amusement parks. The majority of people like our music, but of course there are always critics. Unfortunately, amusement park fans like to exaggerate – for example it is often said that everything we do sounds the same. I think most people don't know all of our soundtracks, otherwise they would never make this claim.
When I compare Smiler with Kärnan, when I compare Chiapas with Helix, or when I compare Star Trek: Operation Enterprise with Karacho; I realize that these soundtracks are very, very unique and have no similarity to each other. I would even say that our current album "Kaleidoscope", which is available on iTunes, Spotify etc has nothing to do with our theme park soundtracks at all.
There are reasons why the attractions' soundtracks sound like this or that. The client determines how it should sound – our music is then changed several times before it comes to the final result. And very often the clients want the IMAscore sound. If I was a director in Hollywood and booked Hans Zimmer, I wouldn't expect John Williams' sound. I want Hans Zimmer and nothing else. That's what IMAscore is all about – if I want the IMA sound, I book IMAscore.
When I order a B&M Coaster, I don't end up complaining that it rides the same way as other B&M Coasters in other parks do. However the funniest moments are those when people say that the music of an attraction is obviously from IMAscore, because you hear that immediately, and we say: no, the music is not from us. It happens on almost every new attraction – the latest example being Icon at Blackpool which will not have an IMAscore soundtrack but people still say that!"
---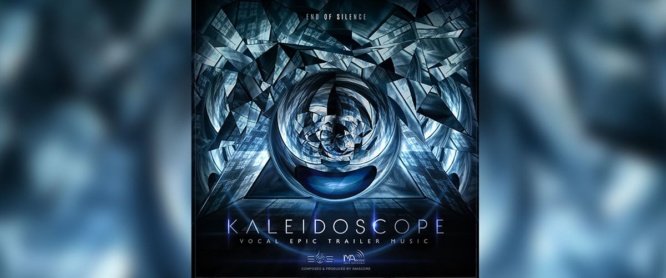 IMAscore also compose for film trailers
---
The question seemingly on everyone's lips – how likely is it that there might be an Alton Towers CD released in the near future?
"We hear the fans and like the idea! We always do our best to convince the parks of these ideas, too. But you have to keep in mind that the parks decide whether a soundtrack will be released or not. The parks also decide whether it is offered on CD or iTunes. That's why not all CD's are available in the IMA Shop and is also the reason why some of the soundtracks are on iTunes and some are not."
And finally…favourite theme park, and favourite theme park ride?
"There is really no favourite! I like almost all of them. Every park has its own unique rides and its very own atmosphere. But if I had to decide personally and not for IMAscore, my top 3 parks in Europe would be Phantasialand, Europa Park and Alton Towers. Favourite roller coasters I would mention are Taron, Kärnan and Helix – but I was also impressed by the small wooden roller coaster Timber at Walibi Rhone Alpes for example.
I'm open to everything, because in the end it's all about the fun I have in the parks and on roller coasters and they can all score. If you are a real theme park fan, you will find something to love in every theme park out there."
---
We'd like to thank Andreas for taking the time to speak to us, and don't forget to check out IMAscore's website and online shop – where can be found all of their publicly released theme park soundtracks in both CD and downloadable formats.