Christmas Wonder
Returning this Christmas, a magical light trail wends its way through the park, treating guests to a series of festive light displays.
The light show starts in Mutiny Bay, near the Haunted Hollow and takes guests along a route which will take in Katanga Canyon, Gloomy Wood and The Haunted Hollow before passing through the gardens. The final section of the route takes guests across the front of the Towers before it ends at the main lake, with a water pageant finale.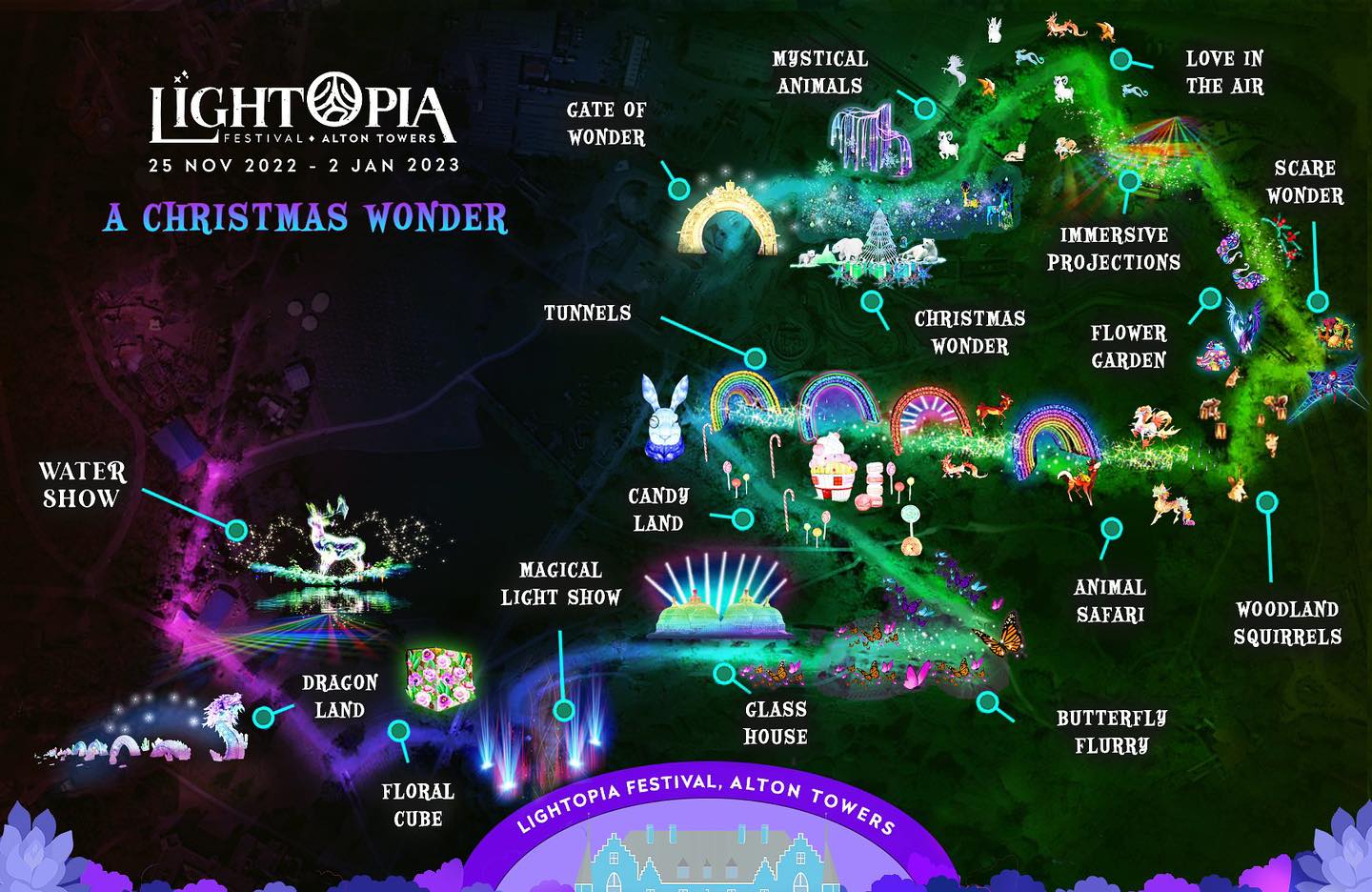 As well as models themed to a menagerie of animals, both real and mythical, as well as a variety of festive scheme, the trail also features models designed especially for Alton Towers (watch out for some familiar faces when you get to the Scare Wonder scene).
Attraction History
Seasonal Wonderland
For its first year, Lightopia was subtitled Seasonal Wonderland, treating guests to four seasons of beautiful light displays.
Along the trail, the seasons roughly appeared as follows:
Winter - Mutiny Bay to Katanga Canyon
Spring - Katanga Canyon to Gloomy Wood
Summer - Gloomy Wood to Forbidden Valley
Autumn - The Haunted Hollow
The trail then took guests into the gardens before it ends at the main lake, with a water pageant finale.
For 2022 the route has changed to cut out Forbidden Valley and it now runs through the area that was part of the Garden Lights Walk in pervious years. This includes the famous conservatories, which are sure to be beautifully illuminated.