Work on Alton's new 'Secret Weapon' has stepped up yet another gear today when the first parts of the ride's track arrived on resort. The staff car park behind Duel was cordoned off and closed on Monday in preparation for track to be stored before being brought down to the construction site for assembly.
Here is the first picture of track arriving (thanks to TowersStreet member Ellie!) but head over to our SW7 mini site to see lots more images of the new arrival.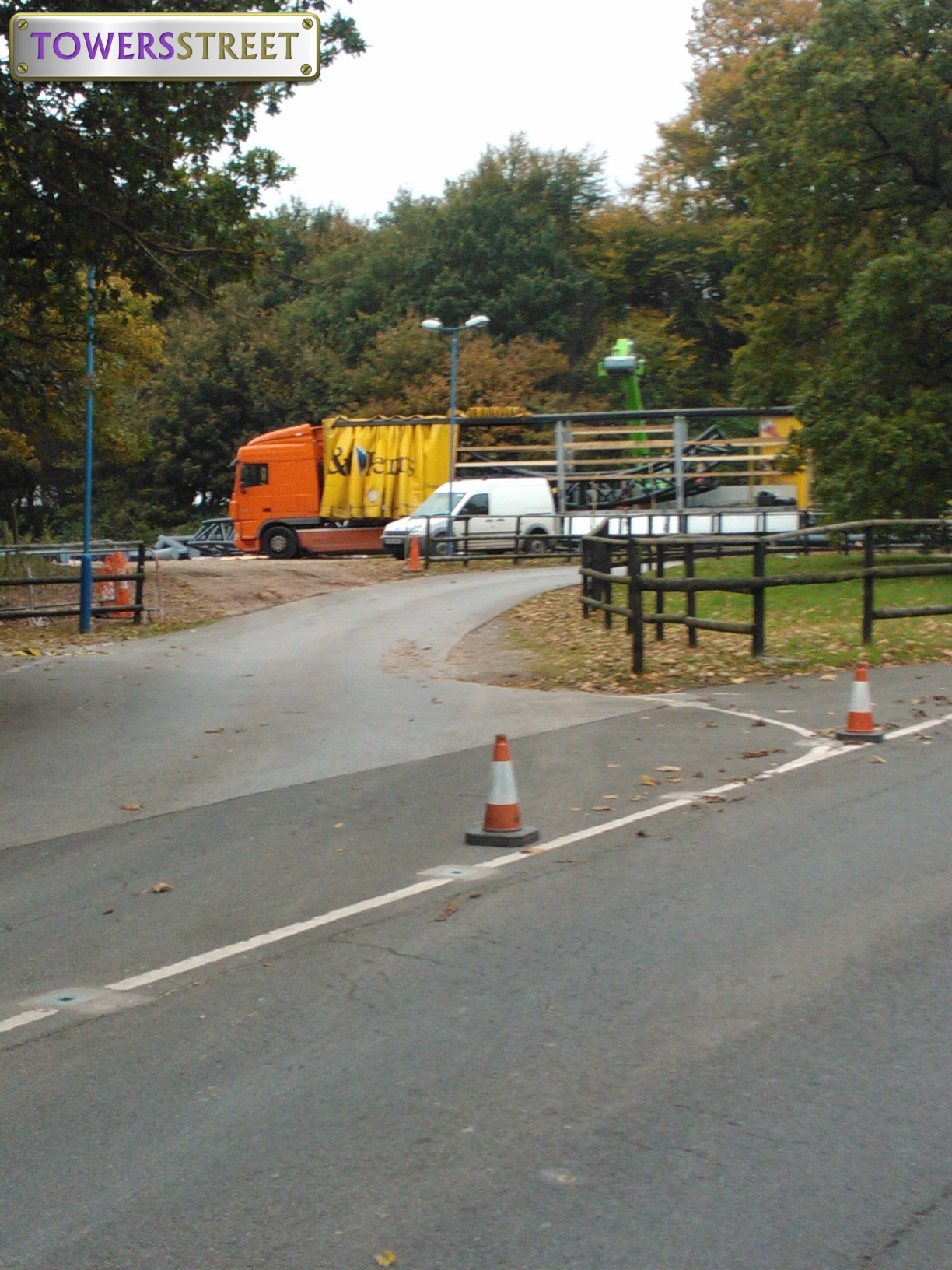 We also have a short video on our Youtube channel:
With the end of season fast approaching, and with the park's late opening over the remainder of Scarefest and just one more weekend until the park's end of season Fireworks spectacular, it is not thought a great deal of track construction will be seen over the remainder of the 2012 season.
That said, we will of course bring you as many updates as we can on TowersStreet News and our Facebook page. As always, make sure you check out the ever popular TowersStreet Talk to discuss SW7 and to also take part in discussion on the park's new Scarefest maze for this season 'The Sanctuary', much touted as the prequel to SW7.
And finally if that's not enough to whet your appetite, don't forget our SW7 mini site for a timeline of construction updates along with a summary of what we know about the ride so far!