SW8 could be a step closer to reality following the publication of a screening opinion request on the Staffordshire Moorlands planning website. The request relates to the new attraction that is planned to be constructed for 2018 on the former site of The Flume.
A screening request is made to determine whether a more lengthy full environmental impact assessment is needed as part of a full planning application. A similar application was seen during the planning phase of SW7, now known as The Smiler.
The final pages of the screening request include a potential layout for illustrating the area the ride will take up and its environmental impact. For the purposes of this document it is likely to only be a suggested layout but the application is sure to fire up debate surrounding the new attraction that is due to open in 2018.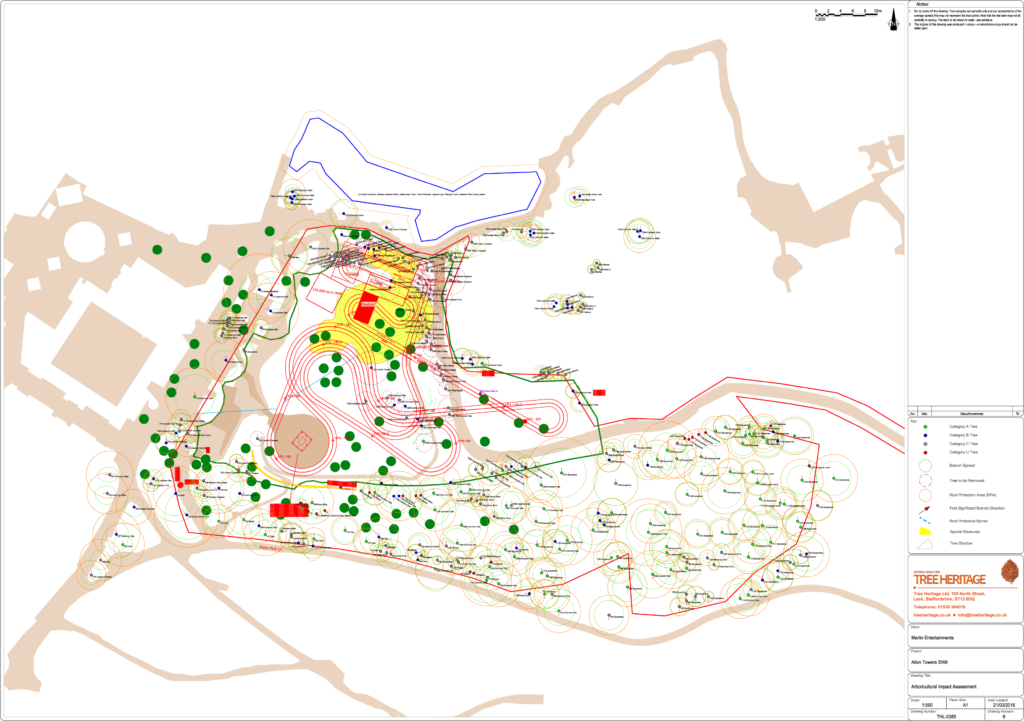 Whilst the plan is light of information regarding the ride itself – which has been given the code name SW8 – it seems to suggest that the height of the new attraction from its lowest point to highest will be around 20m. The design of the track could also indicate that the new coaster might finally be the long rumoured woodie the park has often considered.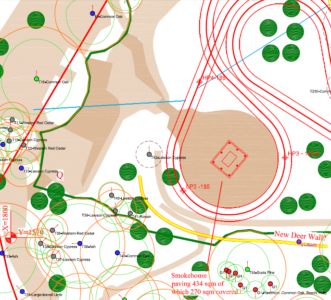 The plans also reveal that the old Flume station would be turned into a new dining option for the park indicating that the old platform could become home to a Smokehouse as part of the development.
Chessington World of Adventures gained a Smokehouse BBQ as part of their 2016 line-up and it would seem Merlin are keen to expand on the popular franchise at Alton Towers.  The new outdoor food offering would have additional seating areas spreading out over the former site of the Mexican Cantina, which will be demolished, along with The Flume photo kiosk. Ben and Jerry's Scoop Shop looks to have survived the wrecking ball however, not earmarked for demolition.
The documents indicate that "Three themed features are proposed to be incorporated into the ride design (maximum height of up to 15 metres from existing ground level)". One of these features will be incorporated into the Smokehouse structure, whist another will sit over the track at the bottom of the ride's first drop.  This feature is likely to form a tunnel over the ride, with the documents indicating that several tunnels will be used to enhance the ride experience and muffle noise from the ride.

Other labels on the plan suggest that the ride might have a preshow and that the queueline for The Flume may be reused for the new ride with the entrance moved to the Katanga Canyon path. It is also indicated the queue might even extend into the Haunted Hollow during busy periods.
Stick with Towers Street for all the latest news regarding SW8 and for more discussion head over to our forums where the new ride will no doubt be a hot topic.