Plans submitted by Alton Towers at the start of February 2016 for a three phase expansion of the Enchanted Village have now been given the green light to go ahead. The Staffordshire Moorlands District Council (SMDC) planning committee met on Thursday 14th April to unanimously approve the development, subject to certain conditions.
Following a period of consultation, SMDC planning officers had recommended that the development be approved. Their report highlighted that the social and economic benefits of the development would outweigh the "less than substantial harm" to the conservation area that the Resort resides in. Despite four public letters of objection none of bodies consulted by the council, including English Heritage, objected the proposals so long as conditions were put in place.
The majority of conditions relate to ensuring that the conservation area is protected during and following construction. However the council have asked that some more details be submitted before work on the development can commence. This includes a phasing programme that the development must be carried out in accordance with, drainage plans to ensure satisfactory drainage to reduce the risk of flooding and pollution, a landscaping scheme detailing planting and a scheme of archaeological investigation providing details of the programme of archaeological works to be carried throughout the whole development. A detailed lighting scheme must also be submitted.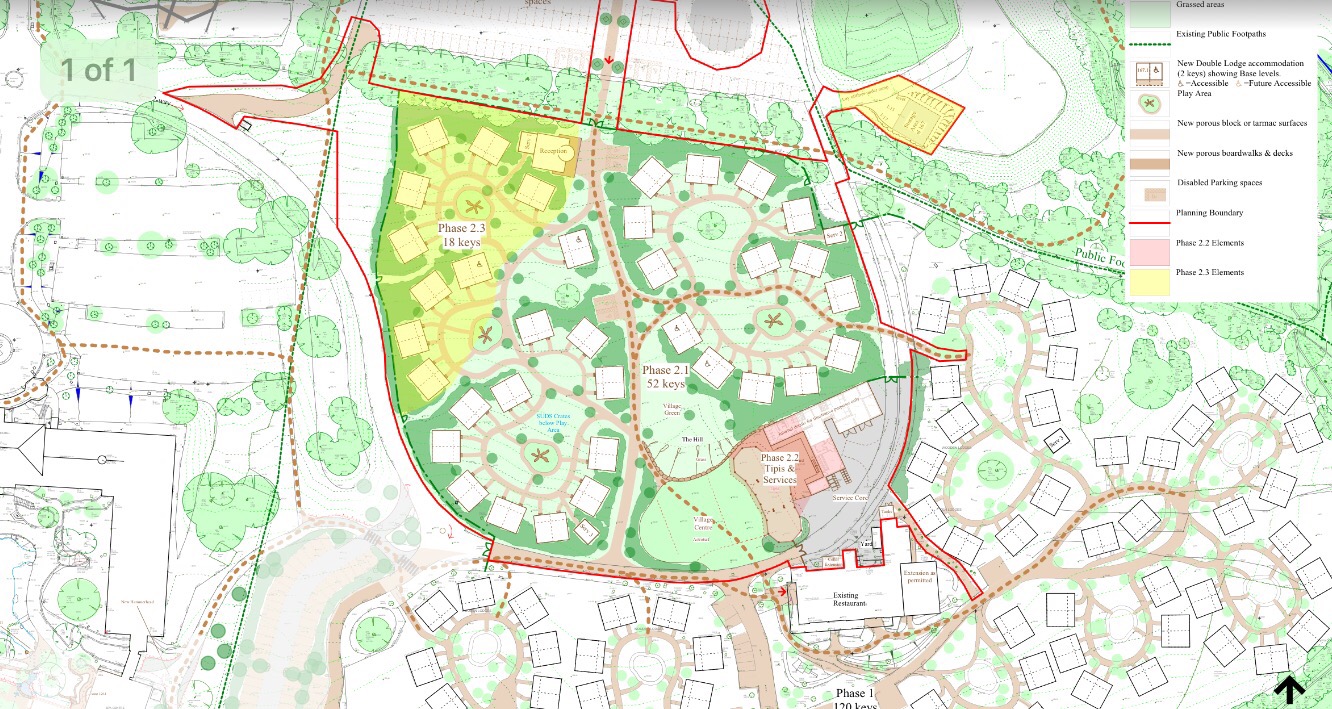 Construction of the Enchanted Village expansion is due to start in June 2018 and includes 35 new double lodges (70 rooms) along with an outdoor tipi-style entertainment area north of the existing development. It is hoped that the first phase of the expansion will open in March 2019 with construction of the second phase commencing in March 2020 and the third phase in March 2021. Here at TowersStreet we have put together some of the key points that the expansion will offer, in our Future section of the site.
Are you pleased to see these plans approved and the growth of the Enchanted Village? Join us over on our popular Talk forums, and stick with us on Facebook and Twitter for news and updates.