Twistatron
Twistatron was the final arrival in the park's revolving line-up of travelling fairground rides, brought in to fill the gap in the park's support attractions. The Trabant was hired from the showman Raecher Hiscoe for the 2023 season and normally is on the UK fair circuit as Star Fighter.
The ride's backstory was that Twistatron was responding to a distress call sent out by Roller Disco when it departed at the end of 2022. But in a shock twist, the call was actually a fake sent out by Spookspin, the arch-nemesis of the Retro Squad.
Twistatron was deployed to the park, but on the way was intercepted and reprogrammed to cause mayhem and crush the Retro Squad.
Attraction History
Twistatron arrived in the park for 2023, replacing Roller Disco in the Retro Squad. Whilst Roller Disco had operated in Dark Forest, the new ride is located in X-Sector, replacing Enterprise, which was removed over the closed season having been SBNO throughout 2022.
It was in the park for one season, before returning to the fair circuit when The Retro Squad's time in the park ended.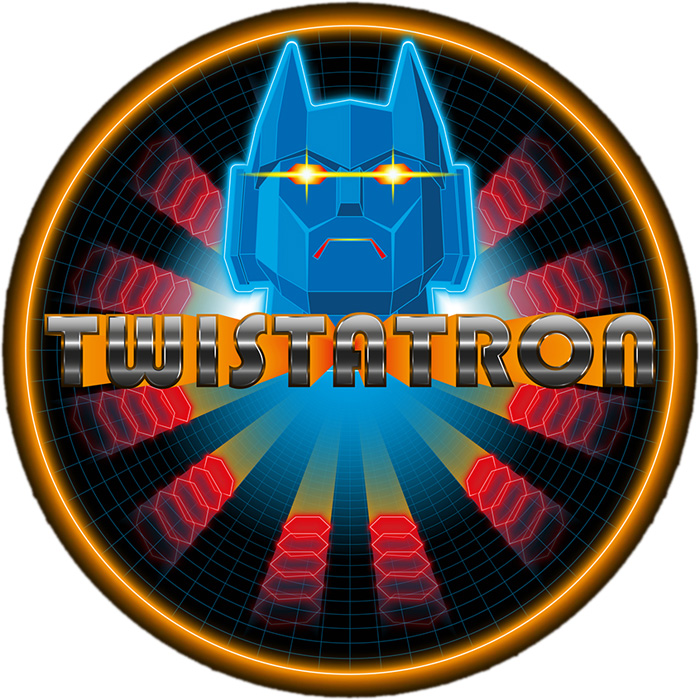 Attraction Stats
Timeline
18th March 2023
5th November 2023