For two seasons from 2006-2007, Alton Towers celebrated Easter in style with Chocolate Towers. Originally conceived as an event to celebrate the opening of Charlie and the Chocolate Factory, the idea was soon spun out into a full event.
Despite running for only two seasons, Chocolate Towers is often fondly recalled as an fun and quirky addition to the resort's line-up that ran during a part of the season where the park has not traditionally had events. No doubt all the free chocolate also helped fuel the event's popularity.
2006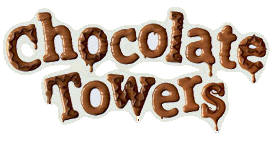 Chocolate Towers erupted into the park for the time on 8th-23rd April 2006.
During its first season the event focused on originating new characters and ideas, such as Father Chocolate as an equivalent to Santa Claus. The spectacular centre piece of the event was Chocuvious, the park's chocolate volcano, though the surprise break-out act was the Chocoholic Follies, who are often fondly recalled despite their all too brief tenure in the park.
2007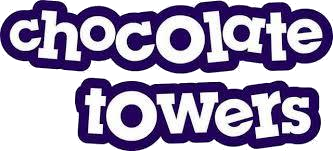 Chocolate Towers returned during 31st March-15th April 2007 with an almost unrecognisable line-up. Gone were Chocuvious, Father Chocolate and the Chocoholic Follies and in their place arrived Eggbert and a warren's worth of Easter Bunnies.
Eggbert, a colourful roaming egg, joined the event as the official mascot but otherwise the 2007 event moved away from original characters and instead focused on the traditional character of the Easter Bunny and his helpers. There were also still plenty of opportunities to stock up on chocolate with almost all the attractions featuring chocolate give-aways as well as every guest getting a free Cadbury Creme Egg as they exited the Park.