The summer season is well underway at Alton Towers Resort, with school trips over and the summer holidays in full swing! The Resort has seen a number of announcements over the past few months, and we keep you up to date in this news roundup.
CBeebies Land expansion
A few weeks ago we reported on plans submitted to the Staffordshire Moorlands District Council for an expansion to the existing CBeebies Land. A new ride and separate entertainment area are proposed for the space between the Tree Fu Tom Training Camp and the Big Fun Showtime arena. The new ride is similar to the Disney Flying Dumbo ride, featuring cars that will rise and fall while rotating in a circular motion.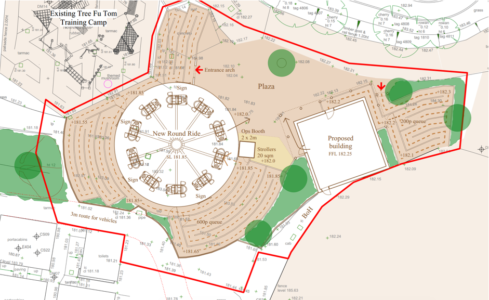 CBeebies Themed Hotel announced
It has been confirmed today (27th July 2016) that the currently under construction expansion to the Alton Towers Hotel will be a dedicated CBeebies themed hotel. The park have released a 2017 mailing list, with a short piece on the new hotel:
"In 2017, we look forward to welcoming you to CBeebies Land Hotel, designed exclusively for young families and pre-schoolers. Bursting with music, stories and adventures, the colourful world of the CBeebies Land Hotel will be home to unrivalled family entertainment, perfectly complementing CBeebies Land, all day every day"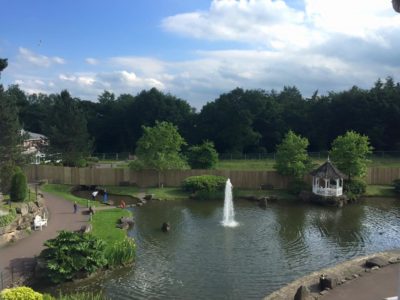 More information on the plans can be found in our dedicated construction archive.
Galactica Downtime
Galactica recently experienced a period of downtime, and when reopened was running without the VR element for a short period.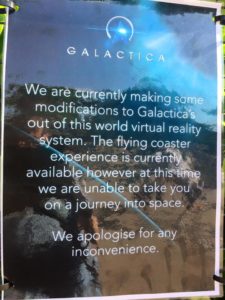 We understand the headsets have been upgraded and so, fear not, the ride is now running again with VR to ensure passengers are able to take their flight into space.
Scarefest Announcements
Scarefest is high on every Alton Towers fan's agenda, and this year the announcements have come early! The Scarefest Hearse arrived on Towers Street only last week, with news of attractions coming shortly afterwards. The Resort have confirmed that Sub Species: The End Games, the park's new for 2015 maze, will return once again for the 2016 event. Alongside this, a new maze "Skin Snatchers" has been revealed, promising to terrify all guests who go looking for the strange folk of Altonville.
Changes to Spinball Whizzer operations
For those regular visitors who see the park on a rainy day, Spinball Whizzer used to be a single rider queue haven. Wet weather operations previously meant cars could only be filled with 3 guests, allowing many single riders to take advantage of bigger groups having to split up when boarding.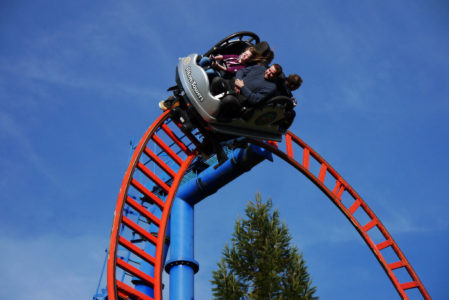 Recently it has emerged that wet weather operation changes now mean only 2 guests can load per car. It is not clear whether these guidelines have come from the ride's manufacturer Maurer Rides GmbH or from a park decision.
SW8 Plans
While plans were submitted to the council back in May, there has not yet been a decision. Construction is scheduled to begin in September 2016 with a Spring 2018 opening forecast. We'll bring you all the SW8 news as we get it.
Stay with us here at TowersStreet as we continue to keep you up to date on all things Alton Towers Resort. Follow our Facebook and Twitter pages for news as we get it, and take a browse through the TowersStreet Talk forums for discussions on all the latest developments.