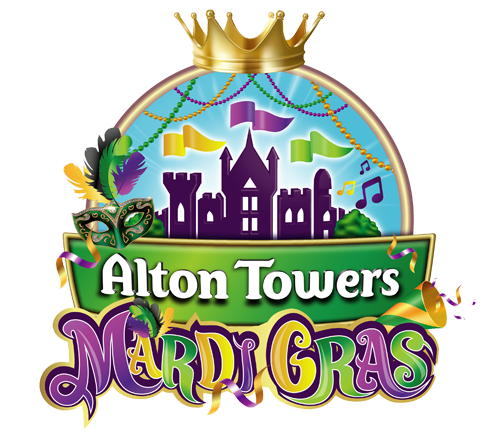 Mardi Gras returns for 2022, bigger and better and taking it to the streets once again.
Entertainment is at the heart of Mardi Gras and krewes representing different areas have set up static floats across the park from which they will perform throughout the day.
The event starts in Towers Street in the morning as the krewes are on hand to welcome guests and the day concludes with a parade from Fountain Square back to Towers Street, where a street party wraps up your day.
Food Street
Food Street is a whole new land of food along the path in front of the Towers ruins. A range of speciality food trucks and stalls line the street, offering a range of event-specific treats.
New this year, once you've grabbed your food, you can find a spot to enjoy your meal on the pontoon floating on Alton Towers' iconic lake. The pontoon offers both floating as well as land-based seating alongside a stage and the double-decker Mardi Bar in case you want to wet your whistle.
2022's Food Street line-up includes:
New Orleans Po'Boys
High Noon Smokery
Dirty Dogs
Tex Mex Mexican Street Food
Chicken Shack
Collins and Family Coffee & Cakes
Coffee and Crepes
Galleries