In 1987 the Royal Family descended on Alton Towers, when the park played host to a celebrity version of the popular game show It's A Knock Out.
The Tournament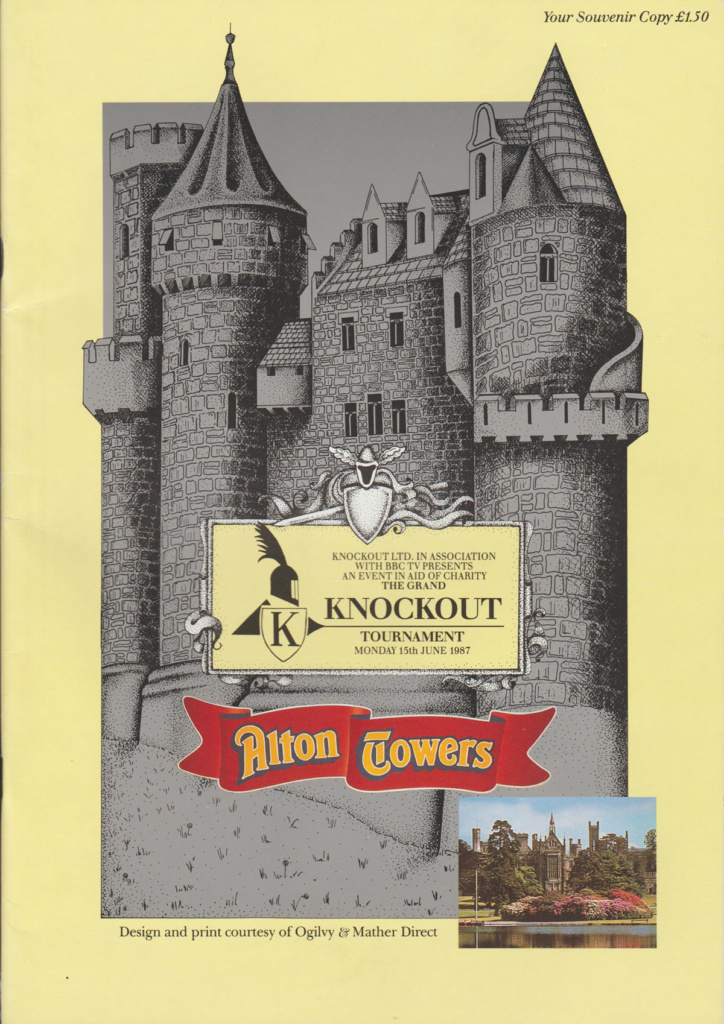 The Grand Knockout Tournament was the brainchild of Prince Edward and marked his first attempt at television production. Whilst the tournament took place on the main lawns of Alton Towers, the amusement park did not feature in the broadcast.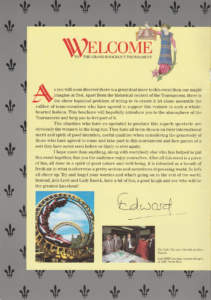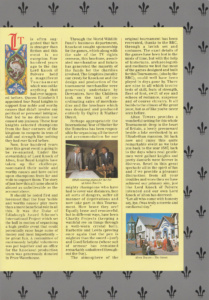 The Grand Tournament was hosted by Lord and Lady Knock of Alton, portrayed by Rowan Atkinson and Barbara Windsor.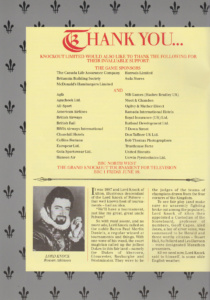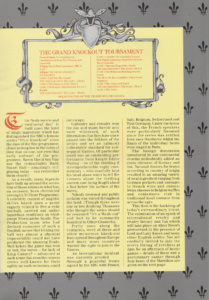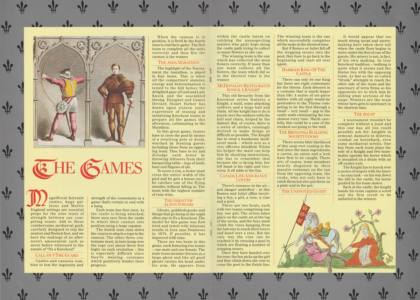 Lord and Lady Knock were ably assisted by a commentary team made up of the regular It's A Knockout commentator, Stuart Hall, alongside Su Pollard and Les Dawson. Paul Daniels and Aled Jones also took part as Timekeeper and Herald respectively
Behind the Scenes
Whilst the tournament was in full swing on the main lawns at the foot of Towers Street, the park continued operating around the games arena.
The Teams
The celebrities were split into four teams, each led by a junior member of the Royal Family. The tournament bought together an eclectic mix of famous faces from a host of different disciplines. It's not every day that the likes of John Travolta and Meatloaf find themselves on the same stage as Cliff Richard and Anneka Rice or Gary Lineker and Nigel Mansell.
The teams taking part were as follows:
Prince Edward's Team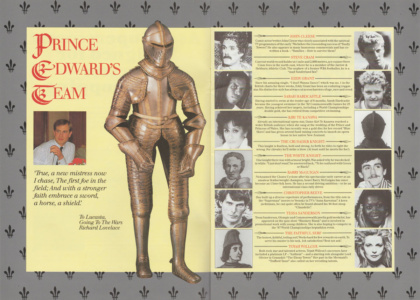 Prince Edward's Team also featured Nicholas Lyndhurst, Peter Blake and Duncan Goodhew.
Duke of York's Team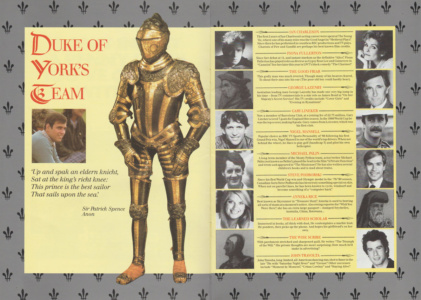 The Duke of York's Team also featured Griff Rhys Jones, Sharon McPeake and Judy Simpson.
Princess Anne's Team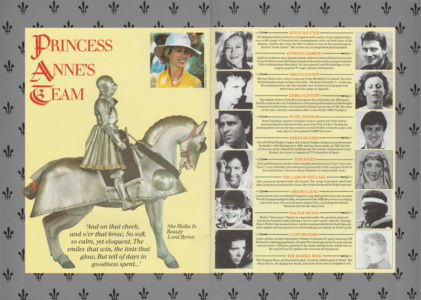 Princess Anne's Team also featured Kevin Kline and Jackie Stewart.
The Duchess of York's Team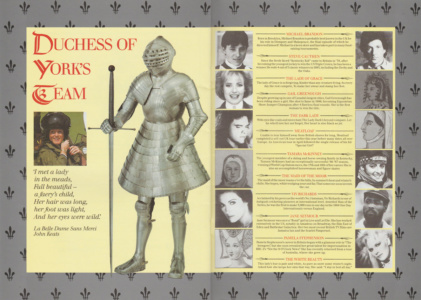 The Duchess of York's Team also featured Chris de Burgh, Vijay Amritraj and Ben Cross.
The Broadcast