For a number of years the park has thrown open its doors in February to welcome thrill seekers and families alike, opening rides and attractions for the first time in the new year. For 2016 the Resort announced the park will not open for a February Half Term event in 2016, with a hotel-based setup being advertised instead.
2016 Event
2016 Event Overview
A fully hotel-based half term event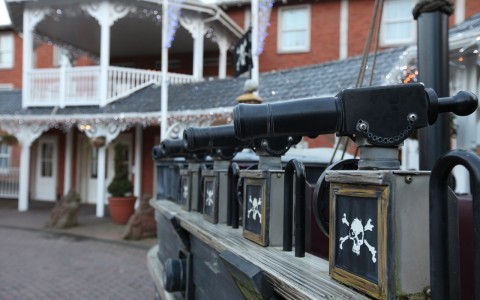 has been announced, themed to a Pirates and Princess week. Running from 12th February to 21st February 2016 the event is billed to include live shows from Cook & Line of CBeebies children's show Swashbuckle, and will offer packages of overnight stays including waterpark, Sharkbait Reef entry, breakfast and other live entertainment. Aside from Sharkbait Reef by SEALIFE, the theme park will not open until the main season; March 19th 2016.
2015 Event
2015 Event Overview
Alongside the regular half term offerings, the year's event focused very much on the park's new CBeebies Land, with a variety of additional activities alongside the land's regular attractions. More detailed information is given below: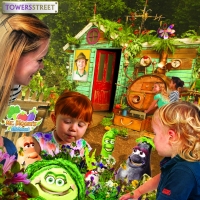 CBeebies Land is bursting with new shows and characters for Half Term, which will delight the youngest members of the family. Mr Bloom is back from his holidays and between 14th-20th February he will be performing several live shows a day in his allotment and is looking for eager tiddlers to help him tend the Veggies.
Justin Fletcher will also be preforming live in the Big Fun Showtime arena on 21st and 22nd, though tickets for Justin's shows are strictly limited and have to be booked in advance, so make sure you book ahead if you want to see the show.
Elsewhere in CBeebies Land, little ones will get the chance to meet and greet some new faces, as Captain Barnacles of the Octonauts makes landfall along side Mim-Min, the lovable bunny from Kate and Mim-Mim. Could one of these give a clue as to the theme of the new coaster being built in CBeebies Land? A sneaky first glimpse of the new ride being built means that CBeebies Land even has something for coaster geeks to enjoy this Half Term!
With a small selection of thrill and family rides also available, February Half Term is perfect for families, or those who wish to tame Nemesis again and again without the interruption of all those queues during the main season.
Attractions
Want to know what you get for your entry price at the February Half Term event? Here is a complete list of available rides and attractions to try (please note weather or technical issues may result in a change to the line-up)
Half Term Shows:
Half Term Attractions:
Food and Drink
The following food and drinks outlets will be open during February half term: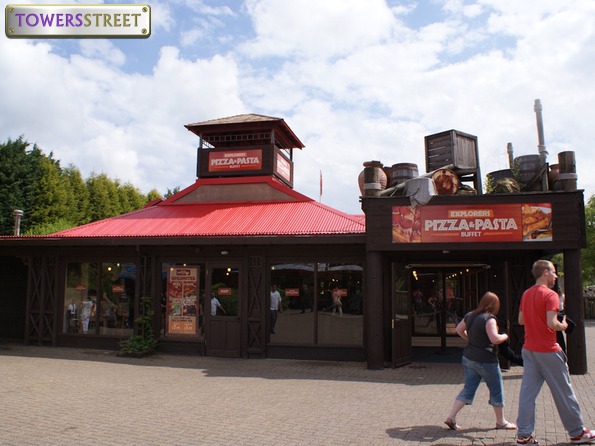 Towers Street Guide
TowersStreet Guide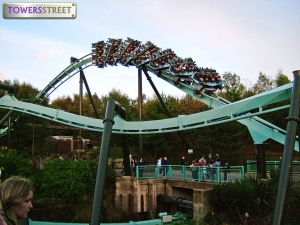 February Half Term is a great time to visit the park if you are able to make more than one trip to the resort in a year. Although the park isn't fully open (with noticeable closures amongst the park's thrill rides), entry is cheap and the park is mostly very quiet. If your idea of a fun-filled day is getting lots of rides on Nemesis during the day, or if you have a young family then this is an ideal time to visit the park.
The park opens from 10am until 4pm daily throughout the week, although please note that the monorail does not run during this event due to the cold weather. The park does however offer shuttle buses throughout the day between the hotels/car parks and the Towers Street. Also, the park will not look its smartest as certain rides will be undergoing their winter maintenance so excuse areas with some signs of maintenance.
Be aware that cold weather may result in parts or all of the park not operating during the event, so we strongly advise checking out the weather forecast before attending if you are going for the day.