It's a mixed bag at Alton Towers at the moment, on one hand guest numbers are still impacted due to The Smiler incident last month, but on the other there's plenty of things going on in the background of future developments. Here's your TowersStreet news round-up to give you the run down.
Air planning application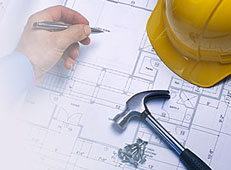 Following the approved application to convert the Air shop into a roller coaster restaurant, the resort have now submitted a planning application for some supplementary theming elements to the ride itself, along with a photo opportunity and alterations to the station.
Although details are still scarce the plans which have been published online appear to include a re-working of the queue-line to include new disabled entrances and Fastrack access. In addition, it shows plans to install a photo opportunity in the queue line, as well as enclosing the currently open nature of the station to the elements. At present, it's still not know if the changes will result in a re-theme or renaming of the ride, although TowersStreet has noticed that all Air merchandise (excluding clothing) is currently significantly discounted. Could this point to a change of theme?
More resort changes ahead?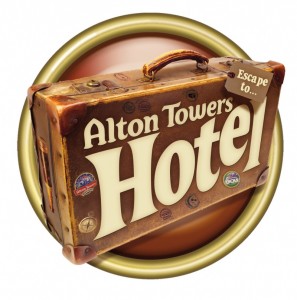 More changes seem to be ahead for the resort, with a planning application which has appeared online today. Although there are no plans available to view online yet, the application calls for "the development of an extension to the existing hotel including additional bedrooms, a restaurant and associated facilities, access, car parking and landscaping".
At present, it's unknown where this new extension will be located, or whether it's in addition to or in replacement of the already approved Alton Towers Hotel expansion. The plan for this was for it to be located in a newly built wing next to a planned expansion to the Alton Towers Spa. We'll be sure to give a full rundown once the plans are available to view.
Guest numbers impacted by The Smiler incident
In the aftermath of The Smiler crash that seriously injured a number of guests, the theme park has continued to suffer a downturn in guest numbers. At the beginning of the usually busy summer period the park has continued to attract a substantially lower number of guests than usual, demonstrated by the very short queues for most rides. The park has made efforts to counter this decline with a new "Towerstastic" summer marketing campaign, encouraging people to share their favourite memories of visiting the resort. This week, e-mail marketing offered discounts on theme park tickets of up to 40%.
Meanwhile in an effort to make guest's days more memorable, visitors to the park are being randomly selected for prizes courtesy of Alton Towers. Prizes range from fast tracks for rides through to all day dining for two.
Merlin gives profit warning
Alton Towers owner Merlin Entertainments has announced they expect full year profits for their theme park division to be approximately £40-£50 million lower than initial expectations. The news was announced as the stock markets opened on Monday, and resulted in a sharp drop in the company's share price.
Merlin blamed a halt in marketing activity  following the incident for the profit warning, with negative press coverage and the temporary closure of a number of rides across their theme parks in the UK also resulting in guests deciding to stay away. Merlin have said they expect the incident to continue to impact the 2015 and 2016 seasons.
Fans await Scarefest news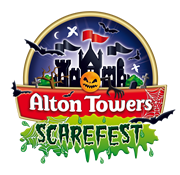 A wealth of changes are rumoured for Scarefest this year, and fans are eagerly awaiting confirmation of this year's lineup. Alton Towers were intially intending to post details of the event on a weekly basis from the 18th July onwards, but this was later halted following a leak of and apparently unconfirmed attraction lineup. The resort since stated news would be available 'in the coming weeks', so stay tuned to TowersStreet for a round up as soon as we hear!
Check out our forums!
We'll be sure to bring you full coverage of the rest of the upcoming developments at Alton Towers as they progress, but in the meantime don't forget to visit our forums, which feature a wealth of information and discussion about Alton Towers and parks around the globe.