Attraction Experience
The Neurons have arrived at Alton Towers and have a whole hosts of fun experiments to help guests discover their senses in Nina's Science Lab.

The lab is packed full of contraptions and gizmos that guests can use to put their senses to the test, as the Neurons guide you through a whole host of weird and wacky experiments for all the family. Whether it's discovering the lab's plasma ball, tickling your taste buds or even putting in a long distance call without a phone, Nina's Science Lab is sure to be a treat for all your senses

Once Nina has welcomed guests to her lab via conference call, guests are free to roam through the five areas, each dedicated to a different sense. In each area one of the Neurons guide guests through a series of simple and fun experiments which will put each of the sense to the test as you learn fun facts about the human body.
Attraction History
Nina's Science Lab has taken over the former Education Centre at the entrance of Old MacDonald's Farmyard.
The park has had an Education Centre on the site since the early 90s, though the facility only rarely opened up to the general public (such as during special events, such as Scarefest). For the first time, with the arrival of Nina's Science Lab the facility will be open to the public full time, though it is likely the attraction will still close for educational groups during school term time, as part of the park's educational commitments.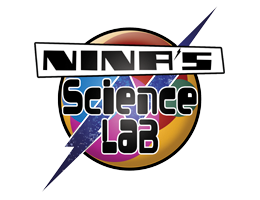 Attraction Stats
Timeline
24th May 2014
4th November 2018