The park have today announced details for 2020 Scarefest, putting to an end any worries that the event might not have been able to occur due to the current pandemic.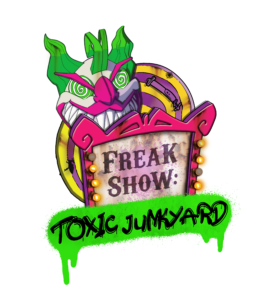 A fortress of shipping containers have recently appeared near the Games Bunker outside X Sector, an area that we now know will house Freak Show: Toxic Junkyard, a new twist in a new location for the carnival troop that first appeared in the park during the 2016 and 2017 Scarefest. In its original incarnation as a Scare Zone, Freak Show introduced us to the Ringmaster and his creepy band of freaks, including a knife thrower, bearded lady and strong man. For 2020 the concept has been expanded into a full ticketed Scare Maze, where guests will discover a troop of Psycho Clowns, who are preparing for their latest show.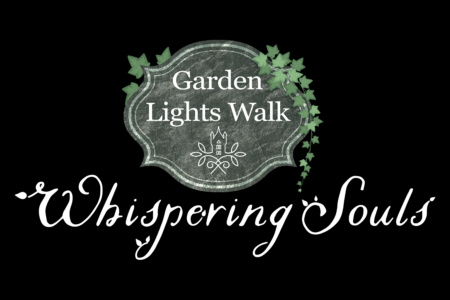 The Gardens will be home to the event's second new attraction Garden Lights Walk: Whispering Souls. Little is known about this free, family-friendly experience but it is likely to be similar in concept to The Haunted Hollow Live, which was an original attraction when Scarefest first began back in 2007 and saw the attraction come to life with actors and lighting effects.
Of course with every new arrival, other attractions must depart and this season Sub Species: The End Games and Project 42 will not return. However, the other two scare mazes in the ruins, The Attic and Altonville Mine Tours, are both already largely in place and ready to go when Scarefest kicks off in a little under two months time. They will once again be joined by The Darkest Depths in Mutiny Bay.
The family line-up looks to be similar to the past few years, with a variety of shows featuring the Fab Freaky Five, as well the Monster Ball in CBeebies Land.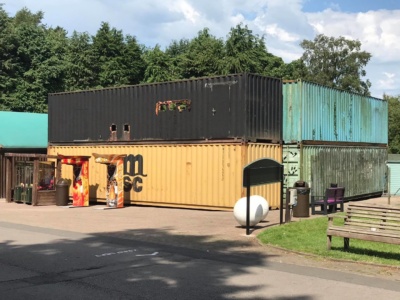 Preparations are already underway in the park for the event, including construction of the Toxic Junkyard, which will repurpose the maze of shipping containers that used to make up the finale for Sub Species. No doubt out of consideration of the guidelines around Coronavirus, both new attractions will largely take place outdoors, limiting the risks related to the virus.
Needless to say that Scarefest, as with the entire rest of the season, is still subject to how the Covid-19 pandemic continues to unfold over the coming months. However, today's announcement along with the recent extension of Oktoberfest (which is now due to run from September 11th-October 4th, including several weekends where the park will close at 8:30pm) is a positive development in an otherwise difficult season for the park.
Tickets for the event are now available on the Official Website and discussion of this year's event can be found over on our forums. As ever, stick with TowersStreet over the Summer as we bring you all the latest news around the park's end of season events.