Alton Towers Resort have today shared new images, giving us a peek inside their latest dark ride – The Curse At Alton Manor – ahead of its official opening on 18th March 2023.
This new attraction is an extensive reimagining of Duel – The Haunted House Strikes Back, which was itself a rework of the classic 1992 ride The Haunted House. The ride closed towards the end of the 2022 season, with creative and construction teams swooping in to begin the renovation works.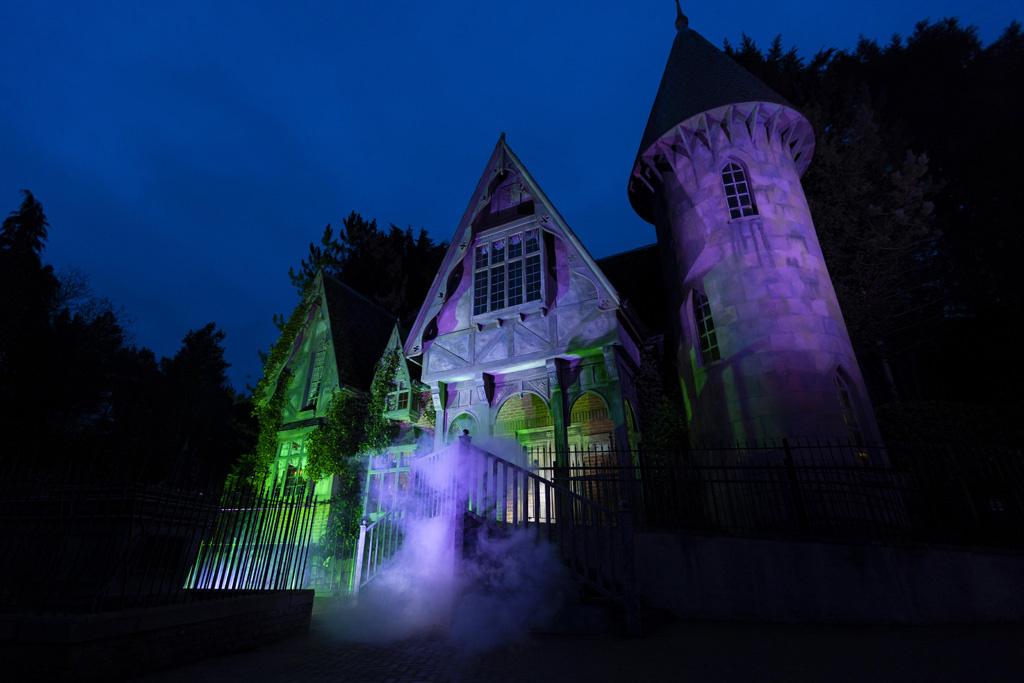 Please be aware that this article includes spoilers for the new attraction:
Those of you wishing to be surprised when first experiencing the ride for yourselves may wish to stop reading now!
The new ride tells the terrifying story of Emily Alton – whose Victorian high society parents disappeared one evening, leaving her behind. The ride will see guests travel through 12 scenes on a journey of twists and turns through the cursed Alton Manor, discovering the fate of Emily… and her parents.
"Some say she still haunts Alton Manor to this day looking for the one thing denied to her – play"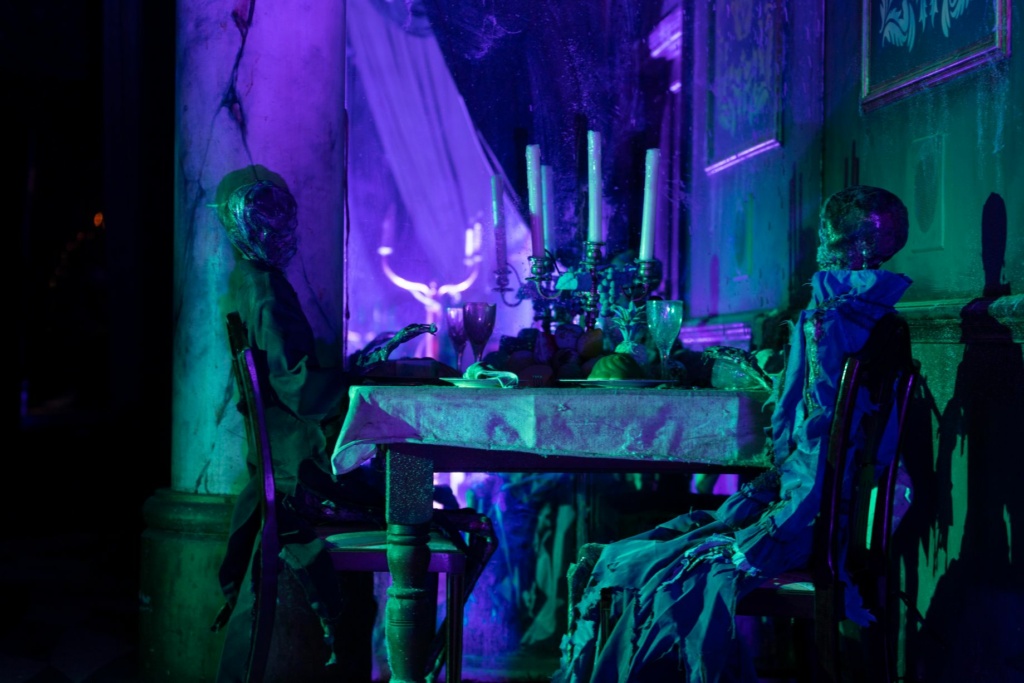 Some scenes will be familiar to fans of the ride, including a new look for The Grand Hall. The hall was midway through an opulent party when tragedy struck, and it becomes a scene of death with skeletal bodies still celebrating in style.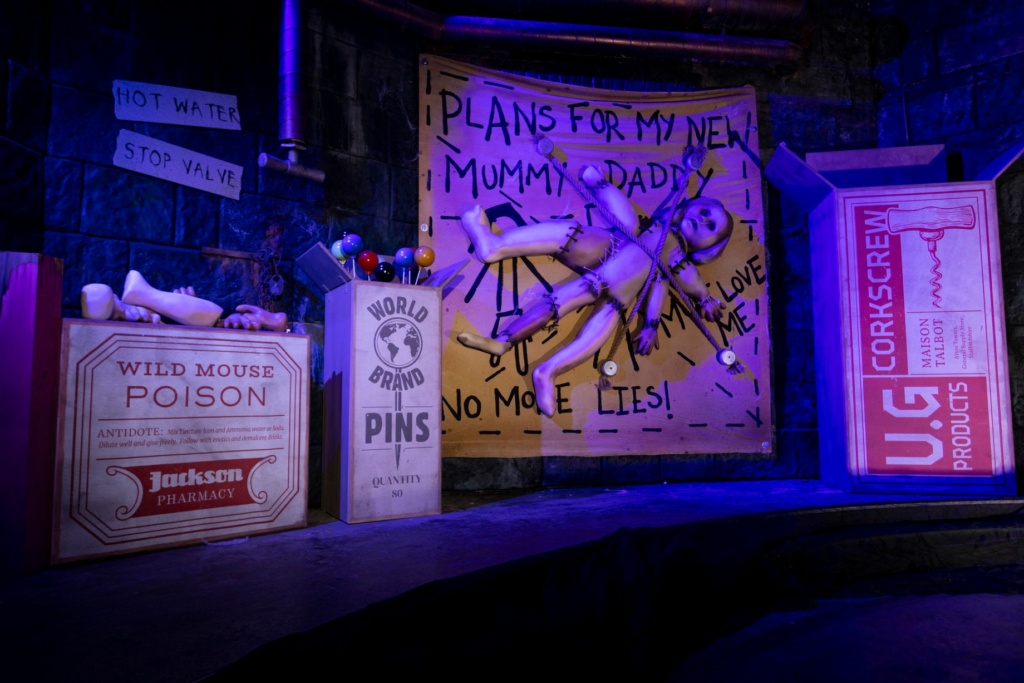 New scenes added into the ride include The Demon Doll Workshop, which gives visitors an insight into the mind of Emily, complete with an operating table and human-size dolls lining the walls, former patients of the troubled child.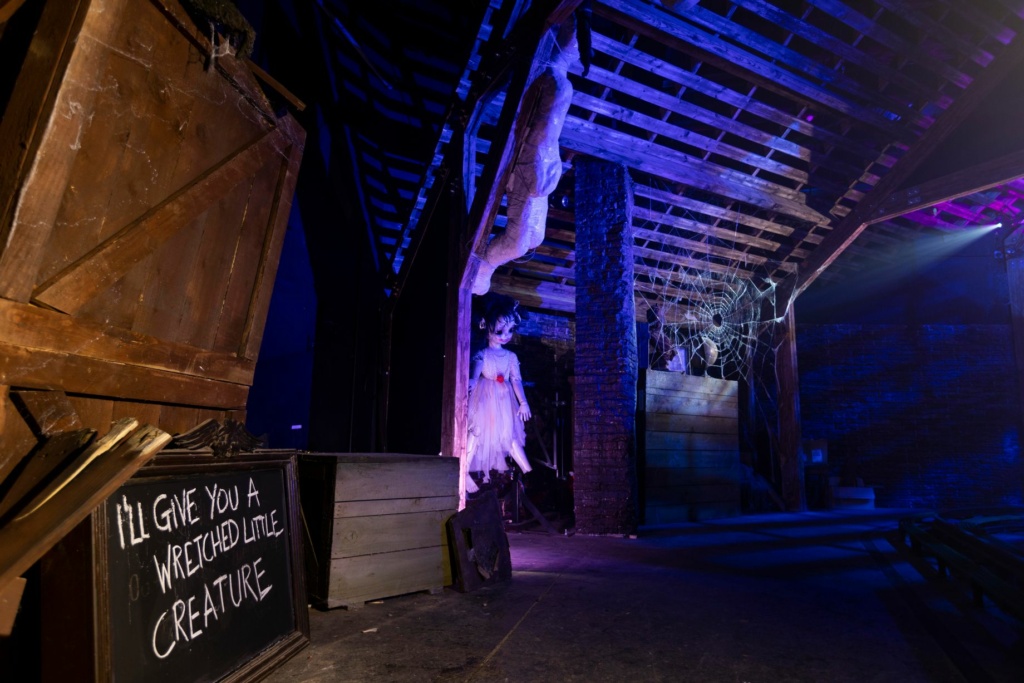 Elsewhere, guests are drawn into The Attic where Emily Alton spent many long and lonely years on her own with just a doll's house to entertain her. But other images suggest that the dolls house might be getting some new residents during the course of the ride.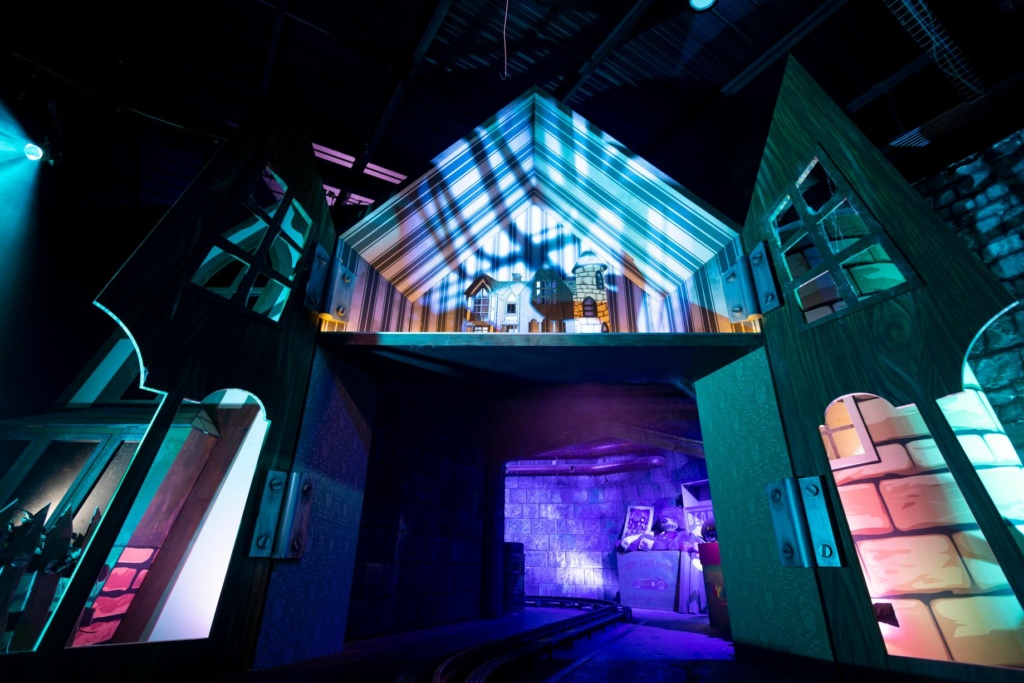 Speaking about the attraction, Bianca Sammut, the new Divisional Director at Alton Towers said: "We've harnessed the power of cutting edge technology to provide a fully immersive experience that blurs the line between reality and Emily's demonic world."
"Visitors will even seem to disappear in front of their very eyes as a result of a spine-chilling array of special effects and visuals that have never been seen before from a UK theme park."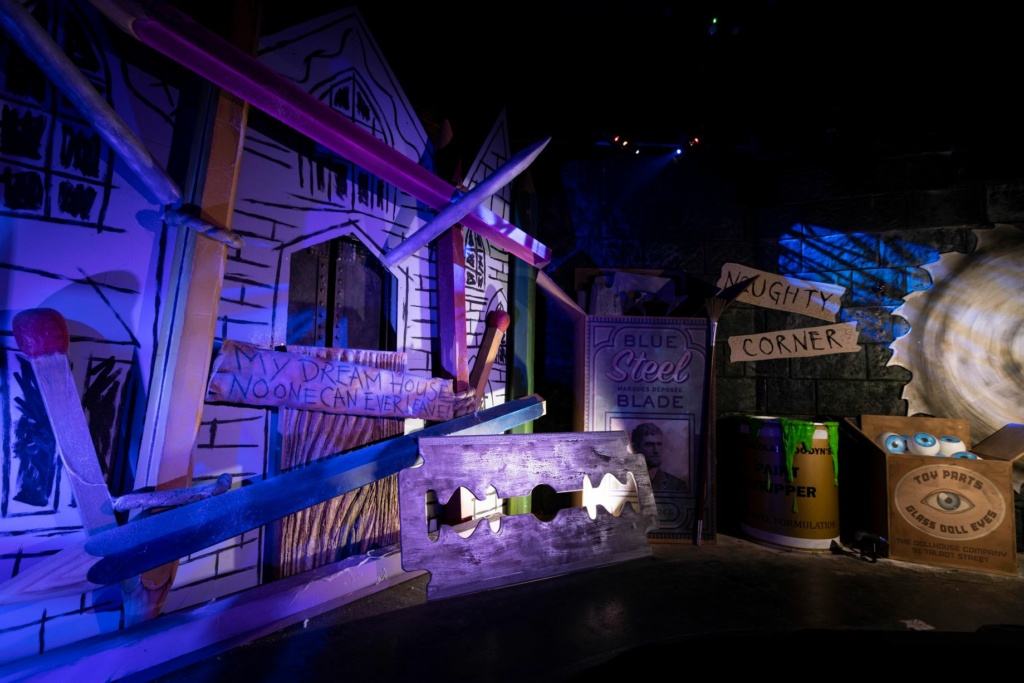 In a confirmation that The Curse at Alton Manor will combine of new effects with some of the Haunted House's classic scares, the park has also stated that during the rides guests will be confronted by flying demons, levitating dolls and haunted chandeliers. The newly released images also show a whole host of Alton Towers Easter eggs within the ride, with nods to rides and areas of the past, including Talbot Street, UG Land, The Blade, Corkscrew and more.
Follow us across our social media channels this weekend for live updates from the ride's opening.