Favourite Ride

Steel Vengeance
I didn't realise that there was no thread for this crazy park in Japan. For those that don't know,
Fuji-Q Highland
is located in the shadow on Mount Fuji: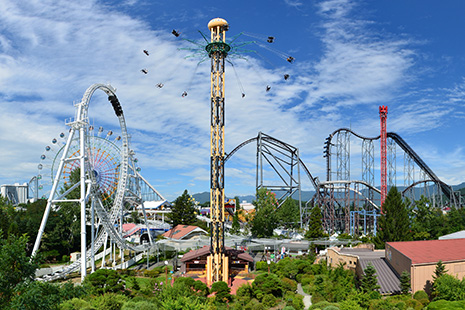 It is home to coasters such as Dodonpa (S&S air launch coaster, 0-106.9mph in 1.8s), Eejanaika (S&S 4D coaster) and Fujiyama (Togo's take on a hyper coaster).
Anyway, it was recently announced that Dodonpa was to close and be "reborn" as "New Dodonpa" in 2017 with a new layout. Not much else is known but everyone is hoping that the ridiculous launch remains the same. It will be interesting to see what they actually do with it!