I've been visiting lots of theme parks across Europe recently and with one noticeable exception in Energylandia, I've encountered something every theme park has in common.
The toilets.
While most are acceptable they can sometimes be miserable and outdated. The most common problem I have found is the lack of hot water from the taps.
However the problems are bigger than that, toilets are consistently outdated, feeling run down or dirty, contain hand dryers which don't actually dry your hands.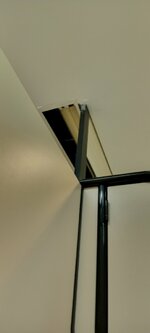 Here's an example from Parqie Warner Madrid of a toilet cubicle with a sunroof.
Even my favourite theme parks such as Europa, Phantasialand and Alton suffer from the same issues.
I wonder if it's time to invest in toilets, admittedly they're not amazing or glamorous but I'd say all of your customers are likely to use at least one throughout the duration of their visit.
As theme parks are trying to provide more and more immersive experiences surely it's time the toilets got some love too?