It's here! One of the most anticipated events in the theme park calendar has finally been revealed. Alton Towers 2015 Scarefest event looks set to be one of the best yet, with a number of changes. Running from 17th October to 1st November, two new scare mazes will be introduced, along with two new scare zones.
Scare Mazes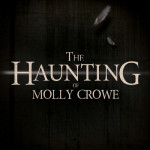 The Haunting of Molly Crowe – this new multi-sensory scare maze takes you to the home of Molly Crowe. One chilling night in late October, she was found in the cellar engulfed in flames, screeching sounds of inhuman origin. Her house now lies empty, but she is yet departed… Please note: Guests will be blind folded for certain parts of this experience.
Sub Species: The End Games – this second new scare maze takes guests to a post-apocalyptic, sewer dwelling community who have been infested by a species from another world. With two alternate endings, which one will you choose?
Terror of the Towers: What Lies Within – Returning for 2015 with a new route, dare you brave the rubble and hazards of the ruins and uncover the horrific chilling terror that lies within?
New Scare Zones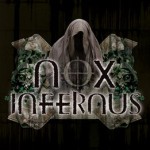 Forbidden Valley: Dark Apocalypse – A deadly virus has spread across Forbidden Valley. Phalanx control has quarantined the area however, a recent security breach has questioned their ability to contain the virus and keep society safe.
Dark Forest: Nox:Infernus – The Underworld will rise once again for Nox:Infernus. The Night of Fire. Either join 'The Cult' or submit to the End of this World, as we know it.
A brand new immersive terror experience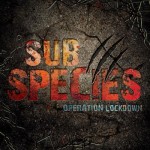 Sub Species: Operation Lockdown – A two hour immersive experience where 8 alternative endings await you. With escape room elements, hands-on interaction and high grade special effects, are you brave enough? (Please note a separate fee applies, please visit www.phalanxcontrol.co.uk)
Spooky Family Fun
Whilst today's announcements did not include any specifics regarding the family offerings at this year's Scarefest, the park's new Scarefest pages include a family section referencing Skelvin's Spooky Storytime, Patch's Trick-or-Treat Party and Phil and Franklyn's Ghoul School, suggesting that Franklyn's Freaky Fun Zone will be returning once again this year.
Stay with us here at TowersStreet for more news as we get it… Are you looking forward to the event? Discuss the news over on TowersStreet Talk, our forum for all things theme park. Don't forget to follow our social media channels on Facebook and Twitter for all the latest news.