Attraction History
In 2011 the Lava Lump and other associated games on the old Dynamo ride site began to be removed from the park, and very soon construction fences appeared around the site and ground work began. During Scarefest, large banners proclaimed the imminent arrival of Nemesis: What Lies Beneath in 2012. Warning klaxons and the sound of falling rubble could be heard around the site and a huge military tank, later to be known as The Stag, appeared in Forbidden Valley.
Throughout the closed season, teaser campaigns on the internet hinted at what was to come, hyping up the rides thrill factor as well as indicating the new rides close links to the original Nemesis legend. This included a video released on New Year's Eve 2011 at 18:18 that revealed the Nemesis: Sub-Terra name, and detailed more of the Nemesis back story itself; incorporating The Phalanx, The Stag, the catacombs underneath Forbidden Valley and the Nemesis Monster itself. The significance of the 18:18 release time was that Sub-Terra was scheduled to open 18 years following Nemesis' own opening.
On 24th March 2012, the ride opened to the public amid marketing that billed the ride as being "Your worst nightmare: underground." A release from the British Board of Film Classification classified the ride as 12A, alongside the park's own 1.4m height restriction.
Early reviews of the ride were not positive however, and guest satisfaction ratings were very low; citing it as being too short and not at all terrifying. In May 2012 the ride closed between 21st and 25th of the month, to improve the existing ride as well as adding a scare maze section at the end of the experience to improve the finale. These alterations resulted in a massive change of public opinion, and now Nemesis: Sub-Terra receives mainly positive reviews.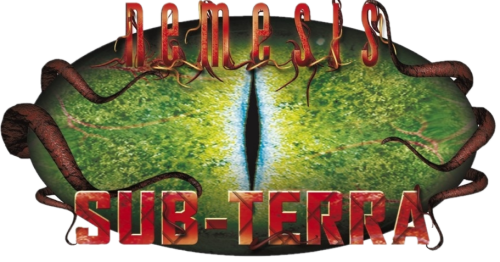 Attraction Stats
Timeline
24th March 2012
May 2012
8th August 2015